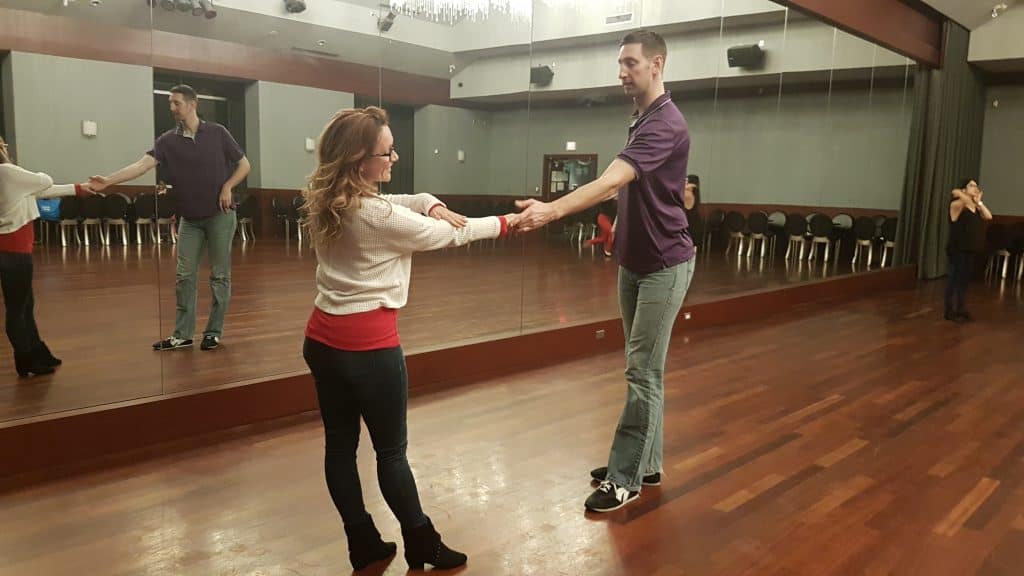 Studio Location: Broadway Ballroom, 1050 West Broadway at Oak. Free underground parking.
Things to know:
Please use our online booking system (below) to schedule your lesson.
If you are visiting Vancouver, contact us directly to make special condensed scheduling arrangements.
Consider our erratic travel schedule and plan in advance. See our Calendar.
Lessons are with one instructor at a time. Please contact us if you would like to request both of us.
Cancellation Policy: Please respect our time by giving us 24 hours notice should you need to reschedule your lesson. Except in the case of an emergency, you will be billed for the hour if you cancel within 24 hours of your lesson.
Packages are good for 6 months from date of purchase. All lessons must be completed within the 6 month period. After the expiry date (max one year), you can pay a $50 reactivation fee that lasts 2 months.  If you buy a package, use it!
Cash, cheque, and credit card (Square: 2.9% fee applies) accepted.
All prices are in Canadian dollars, GST will be charged upon checkout.
If you are a new student and intend to purchase your lesson/package in person, a first time deposit ($50) is required.
New students: please email us directly to introduce yourself and your needs before your first lesson.
See FAQ's below
How to Book
Schedule with Myles:    

                  Schedule with Tessa:    

How to Pay
Pay your first time deposit: Credit Card (see below), or e-transfer to info@canadianswingchampions.com
Pay in full: In advance online, or pay with cash/cheque/credit card in person, at the time of your lesson.


Referral Rewards
(Vancouver only) Refer a friend! Earn 5% credit when new students you referred purchase a private lesson package! It's easy:
1. Register for our Affiliate Program.
2. Send your friend your custom referral link or just tell them to input your name at checkout.
3. Next time you purchase lessons, you have the option to use your credit at checkout.
[button link="https://www.canadianswingchampions.com/affiliate-area/"]Register as an Affiliate[/button]
Private Lesson FAQ's
[toggle title_open="Do you work with Beginners?" title_closed="Do you work with Beginners?" hide="yes" border="yes" style="default" excerpt_length="0″ read_more_text="Read More" read_less_text="Read Less" include_excerpt_html="no"]Absolutely, frequently! There is no minimum skill level required to take a private lesson.[/toggle]
[toggle title_open="Do you offer ProAm privates?" title_closed="Do you offer ProAm privates?" hide="yes" border="yes" style="default" excerpt_length="0″ read_more_text="Read More" read_less_text="Read Less" include_excerpt_html="no"]Yes, we are happy to teach a student with their regular teacher present.[/toggle]
[toggle title_open="Does it matter which of you I work with?" title_closed="Does it matter which of you I work with?" hide="yes" border="yes" style="default" excerpt_length="0″ read_more_text="Read More" read_less_text="Read Less" include_excerpt_html="no"]Both of us are fine with leading and following. If you have a specific preference for followers' styling, see Tessa. Leader's styling, see Myles.[/toggle]
[toggle title_open="What about parking?" title_closed="What about parking?" hide="yes" border="yes" style="default" excerpt_length="0″ read_more_text="Read More" read_less_text="Read Less" include_excerpt_html="no"]Parking is free, under the building. Come up to the reception desk to get your student pass you need to display on your dashboard.[/toggle]
[toggle title_open="Do I need to pay the deposit if I am paying online?" title_closed="Do I need to pay the deposit if I am paying online?" hide="yes" border="yes" style="default" excerpt_length="0″ read_more_text="Read More" read_less_text="Read Less" include_excerpt_html="no"]No. The deposit is only for new students who plan to pay in person.[/toggle]
[toggle title_open="Do I need a dance dummy?" title_closed="Do I need a dance dummy?" hide="yes" border="yes" style="default" excerpt_length="0″ read_more_text="Read More" read_less_text="Read Less" include_excerpt_html="no"]Dance "smarties" are always welcome and helpful, but not essential.[/toggle]
[toggle title_open="My partner and I would like coaching on lifts. Who should we work with?" title_closed="My partner and I would like coaching on lifts. Who should we work with?" hide="yes" border="yes" style="default" excerpt_length="0″ read_more_text="Read More" read_less_text="Read Less" include_excerpt_html="no"]Ideally, both of us, for safety and accuracy. But if budget is an issue, Myles can coach solo.[/toggle]
[toggle title_open="Oops! My package expired, and I still have a bunch of lessons left!" title_closed="Oops! My package expired, and I still have a bunch of lessons left!" hide="yes" border="yes" style="default" excerpt_length="0″ read_more_text="Read More" read_less_text="Read Less" include_excerpt_html="no"]You can pay a $50 reactivation fee that gives you 2 months to use your remaining lessons.[/toggle]
[toggle title_open="I'm visiting Vancouver for a week. Can I set up a bank of lessons in a row?" title_closed="I'm visiting Vancouver for a week. Can I set up a bank of lessons in a row?" hide="yes" border="yes" style="default" excerpt_length="0″ read_more_text="Read More" read_less_text="Read Less" include_excerpt_html="no"]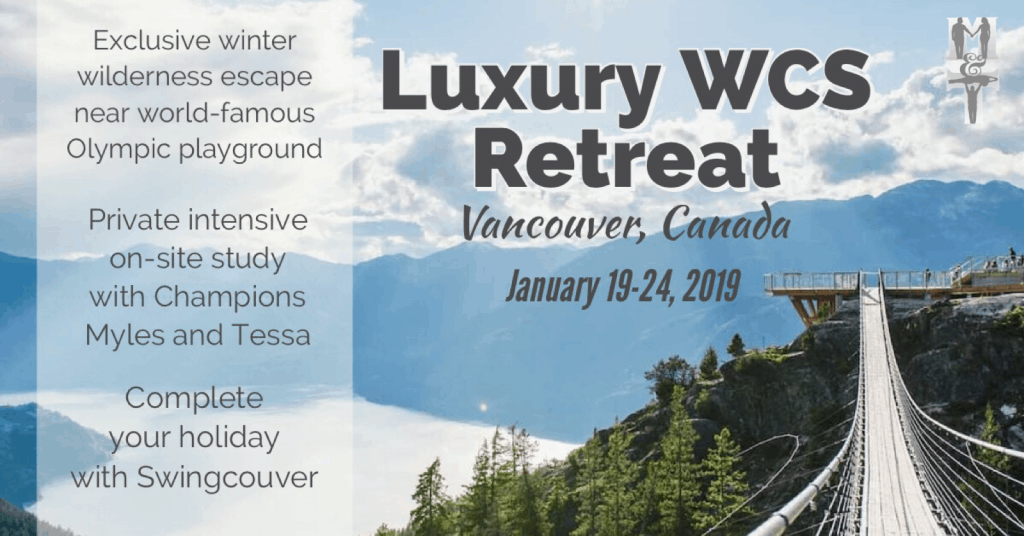 Absolutely! Contact us directly to arrange for times outside of our regular availability in order to accommodate your travel dates. Here's a link to the hotel nearest the studio (2 blocks): Park Inn & Suites[/toggle]